I bought a vintage pith helmet.
I offer no excuses other than…it spoke to me. It made me buy it. And I will forever treasure the look of resignation on Pete's face when I put it on. Just before he let out a deep, deep sigh.
We were visiting our friend Arnold at Potts Point Vintage at the time. When we're all allowed out again, do pop in and visit his shop. You honestly never know what you're going to find in there, and Arnie is one of the nicest, most genuine people we've met in ages.
Neither of us are sure how old the helmet is – it probably dates from the 1960s but it could possibly be as old as the 1940s, because I found a listing to the label in the archives of the Imperial War Museum in London. It's in brilliant condition for its age but doesn't really work as a sunhat (I've resisted Small Man's advice to soak it in water which is apparently what they did in the jungles – the cork would absorb the water and keep the wearer cool as he hiked). So…um…I just wear it around the house occasionally, while harnessing my inner Jack Black…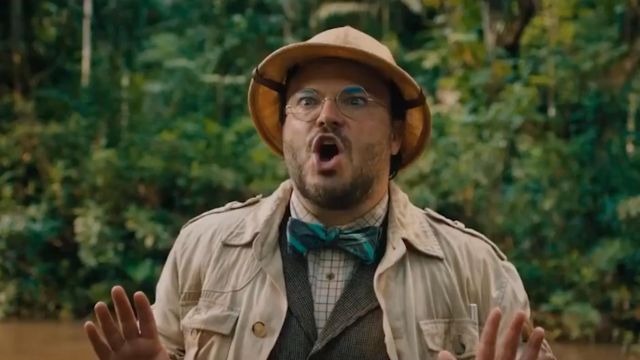 I have to say though, that my hat is much, much better than his.
If you've got spare time, visit Arnold's website for some window shopping. There are more recent photos on his Insta feed as well. It doesn't compare to the real thing, but it's great fun nonetheless! ♥